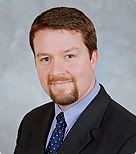 Take out your phone and put Ryan's number in your list of contacts. Then get back to generating innovative ideas that need legal protection. I've known Ryan professionally since he was practicing at a big ol' firm. He worked with so many entrepreneur that he was inspired to abandon the comfort and security provided by working for someone else. So he's out on his own with his name on the shingle at the Corrigan Law Group.
Ryan's approach is that of a trusted advisor and consultant. He does not keep an hourglass on his desk when you meet with him. I value his wisdom, passion and authenticity. I also value his dedication to the community of entrepreneurs.
Ryan Corrigan --
Entrepreneurial business lawyer with law practice focused on helping startups and growing businesses navigate through business, corporate, trademark/copyright, securities, licensing and Internet legal issues.
Legal advice on starting a venture

Corporate and LLC formation

Corporate/LLC internal documents – shareholders/buy-sell agreement, operating agreement, bylaws, minutes/consents

Intellectual Property – federal, state and international trademark protection; copyright registration; nondisclosure agreements; licensing agreements

Internet law – e-commerce transactions, domain name disputes, website legal documents, online privacy issues, online copyright issues

Business transactions/contracts – licensing, manufacturing, distribution, marketing, independent contractor, employment, stock purchase/sale, asset purchase/sale; acquisitions; agreements with investors; state/federal securities law exemptions (when issuing stock/taking money from investors)
Ryan uses technology to make the practice of law as efficient as possible, enabling him to deliver high quality legal services / work product to clients in a more cost-effective way than traditional brick-and-mortar law firms can. He can work virtually, out of his home office, as does the support staff. Ryan meets clients at their office, at a nearby coffee house or at the conference rooms at CargoBay/OfficeBay. Also, as much as possible Ryan works on a fixed-fee or project-based billing basis, rather than the traditional time-based billable hour model. As an entrepreneur and small business owner, Ryan understands the value of a dollar and a business's need to stay within budget.
You don't need to go to the Bay Area or LA to get these services.