I attended a meeting last week to discuss the feasibility of creating a Fresno chapter of the
AIGA
(graphic design association). Needless to say, the response did not match the organizer's
expectations
. It seemed that the main challenge was communicating the benefits of joining such an association.
I am not here to argue the pros and cons of starting an AIGA chapter in Fresno. I simply want to look at a bigger picture opportunity. One I think Fresno is more than ready to embrace (I too suffer from overly optimistic expectations).
The theme for Pecha Kucha Night, Fresno vol 1 was
Everything Under the Sun
(keep that in mind as you read this post).
How about building a strong design community?
Katrina Neufeld
and some other cool graphic design peeps started the
Fresno Design Alliance
(FDA) a few years back. The thought was to increase the level of collaboration among graphic designers in the area. It worked. Not only did the quality of design improve (I have personally seen it), but the Alliance started referring work to other partners. You can do that when trust and confidence is built. Like most efforts, it was championed by a few dedicated folks and those leaders are tired.
What if the Fresno Design Alliance became just that...an Alliance...an Alliance of Design?
Hear me out (then express yourself via comments or hate mail).
The current leadership build the foundation. They are exhausted and deserve to refocus on their specific industry. I think Fresno (or the San Joaquin Valley is ready for an AIGA chapter). What if the Fresno Design Alliance covered several areas of design? Below is a list I created with a little help from my best friend,
Google
.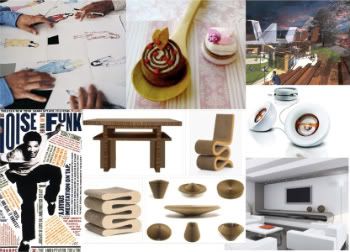 Educational/Curriculum Design
This list could be too expansive or too limiting. I think it actually makes for a manageable alliance. A person from each discipline can serve as a board member (if Fresno Design Alliance becomes a formal entity) or a steering committee member of the Alliance. This would ensure an equal voice in the Alliance. Each discipline would be self-managed and autonomous, but should buy-in to the overall Alliance mission.
Currently, the FDA holds educational/professional development events, social gatherings, and the very cool Iron Designer Challenge. These type of events or offerings can still be highlighted, but there are opportunities for cross-discipline activities as well.
Example: Mega-Iron Designer
In the current format graphic designers are given one hour to design an identity for a local non-profit organization. What if the mega version could involve a team of designers (one from each discipline) who are given one week to re-design a local non-profit. Can you imagine how cool that would be?
True Cross-Discipline Design Community
Greater Collaboration Opportunity
What does the community think?